Stuart Fitzgerald appointed as Chief Executive Officer of The Michael Causer Foundation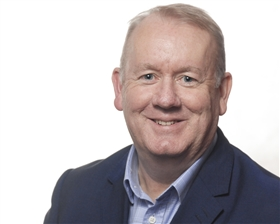 Stuart is an entrepreneur who has developed wide-ranging strategic leadership expertise and skills across the private, public, social enterprise & charitable sectors. As the owner of a pub/restaurant in the city centre and a management consultancy business, Stuart is a passionate advocate of social value and all things Liverpool.
Born on the very day Martin Luther King made his "I Have a Dream" speech, Stuart is driven by a desire to minimise injustice and maximise fairness especially for the most vulnerable groups in society. A father of 5 grown up children, Stuart's second son is the same age as Michael Causer would be and came out at 17 in the year that Michael died. He is committed to leading the Foundation to deliver improved support services for LGBT young people.